"We contracted High Definition Technologies to design, install, commission two BOSE Lifestyle 650 Home Entertainment Systems and an outdoor stereo system composed of one inground subwoofer and 4 speakers. Throughout the entire project High Def was incredible to work with from design to installation professional, personable, and courteous. (...)"
- Mike R. via Google
Grab your popcorn, sit back, and relax!
With the touch of a button, a dimming of the lights, fireplace ignited, and your TV turned on, prompting your favourite movie at your preferred level of volume — you have got your new home theatre system installed and ready to be enjoyed! At High Def Technologies Inc., we eliminate the need for multiple remotes and give you the power to control your home theatre components and experience. From automated lighting, quality surround sound to the room's temperature, you can enjoy your smart home system all from the comfort of your comfy chair.
Dedicated Home Theatre System
Acoustic satisfaction can be achieved with proper sound-absorbing materials installed within or to your walls, ceilings, and floors. Our High Def Technologies Inc. team of design professionals works with you to properly design and then install your dedicated home theatre system. You will experience the best acoustics combined with unbelievable visual quality.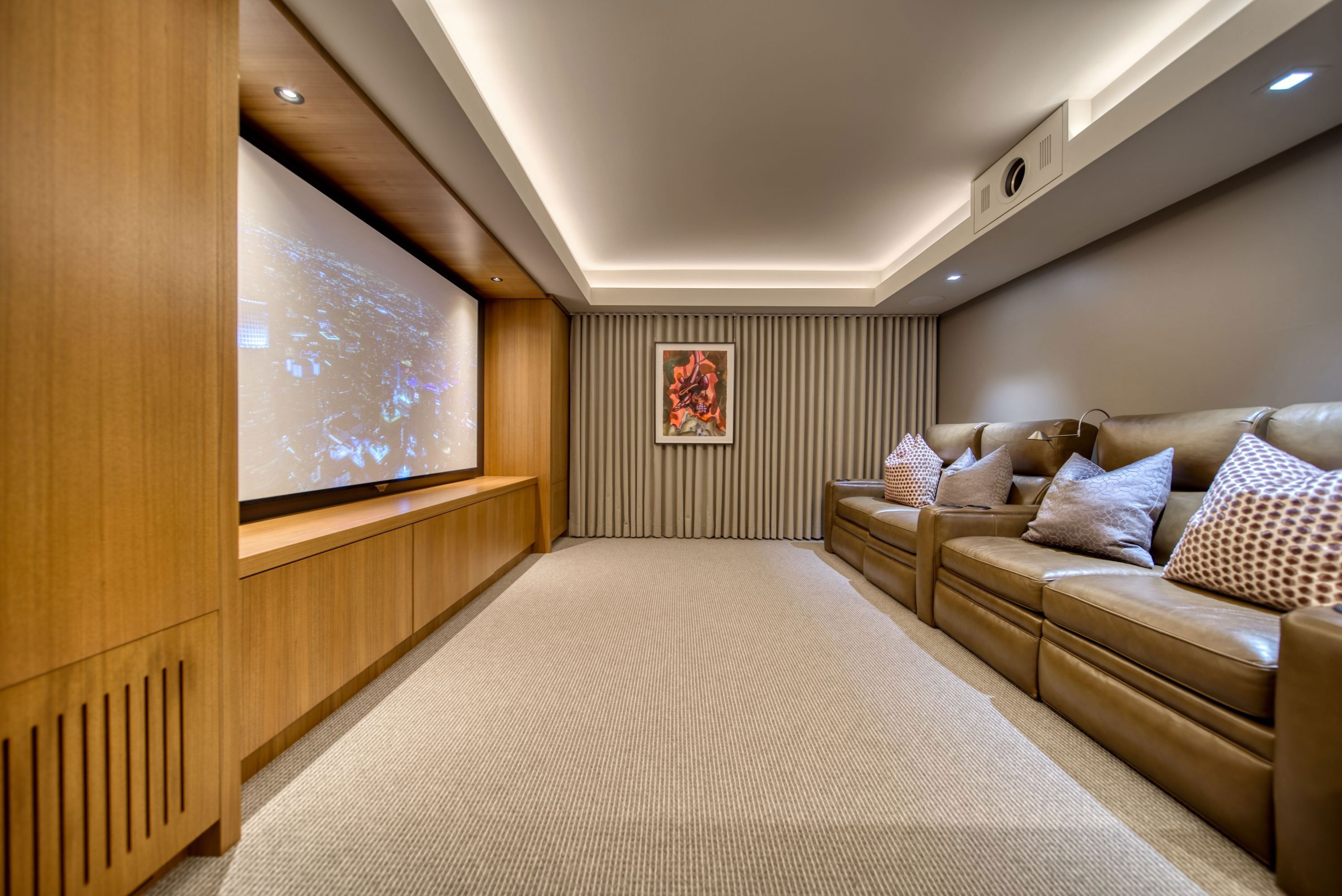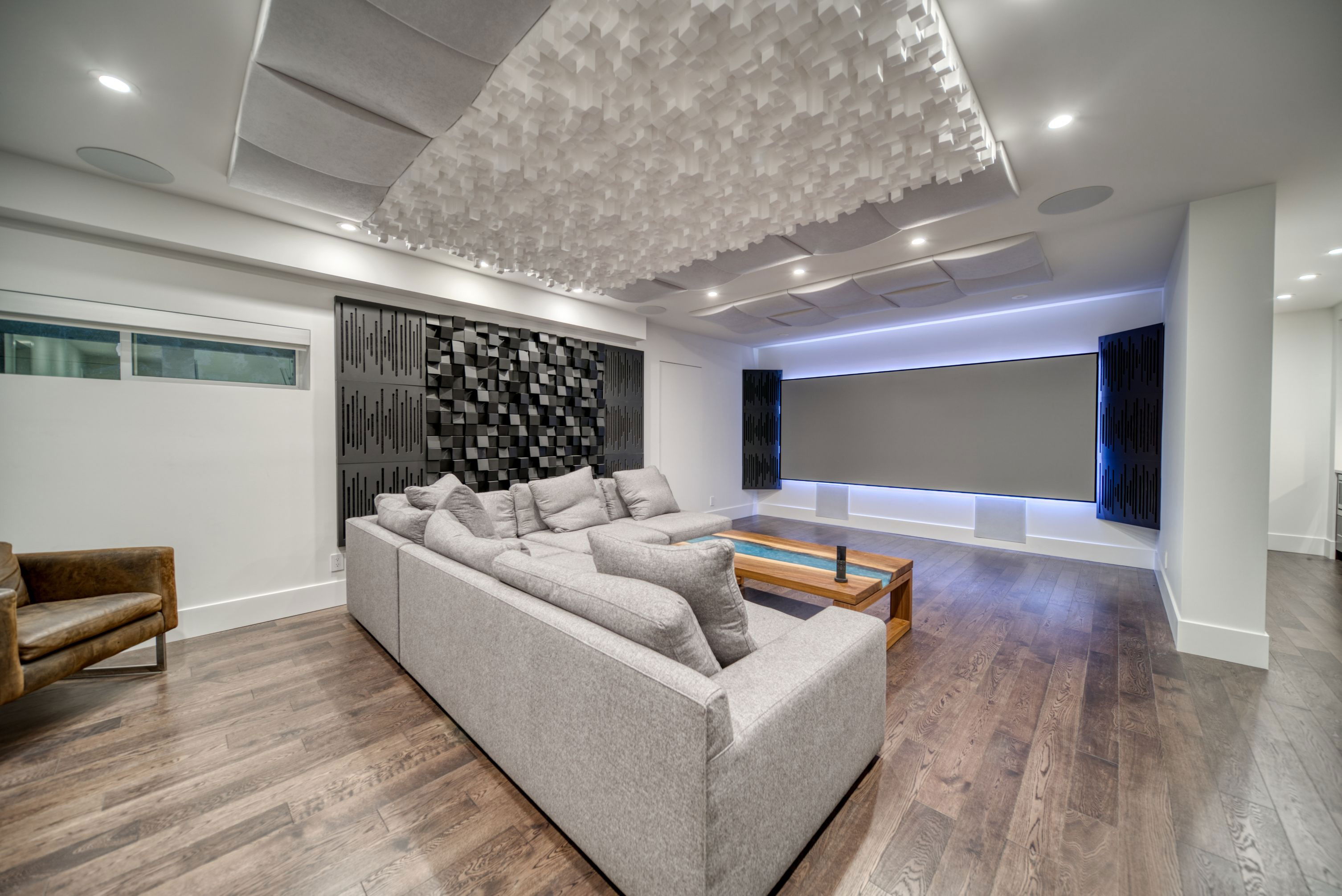 You might not have the extra space or want a separate room for a dedicated home theatre, which is no problem. Our home theatre installation service can seamlessly integrate within your regular day-to-day areas. Our team of experts has designed many multi-use home theatres that will transform your casual living space into your very own home theatre in a few moments.
Watch Video
See example of an Open Concept Home Theatre
HOME THEATRE INSTALLATION IN CALGARY, AB
TAKING MOVIE NIGHTS AT HOME TO THE NEXT LEVEL
High Def Technologies Inc. provides professional home theatre installation services for residents in Calgary and surrounding areas.
JBL Synthesis - Imagine the amazing commercial cinema experience right in your own residence!